open Since 1997
Instructors
Pure Martial Arts and Fitness dedicated instructors are highly trained and experienced martial artists who are passionate about teaching and sharing their knowledge with others.
Professor Jodey Ingalls
As Founder and Head Coach of Pure Martial Arts and Fitness, Professor Jodey Ingalls brings over 44 years of martial arts experience to his school. He began his training in the Korean martial art of Tae Kwon Do as a child and earned his Junior Black Belt at age 16. In the 1990s, he studied a Self Defense/Combat program called Kenpo Karate and was the first person in Canada to earn a black belt in just three years. He is now a 4th degree black belt and a Hall of Fame member under the late 10th degree Grand Master Ralph Chinnick.
In addition to his extensive training in striking arts, Professor Ingalls is also a third-degree black belt recognized by the West Coast Brazilian Jiu Jitsu Association and trained in the Ricardo Delariva Brazilian Jiu-Jitsu Association lineage. He combines his expertise in stand-up fighting with his love of grappling to offer a unique kickboxing program. Under his guidance, his son Chase Ingalls has achieved an impressive record of 22-2-0, holding three world titles, including the BC Men's Title, North American Title, and Canadian Title. Chase has also competed in Thailand, where he won two fights and earned a championship title belt from the Bangla stadium.
Professor Ingalls' expertise in self-defense includes certification in M.O.A.B (management of aggressive behavior) and certification as a BST (Basic Standard Security Training) 1 & 2 instructor. He has also spent many years studying traditional martial arts weapons in various programs, including Doce Pares, Eskrima, Kali, and Modern Arnis.
With his extensive experience and dedication to teaching, Professor Ingalls is committed to helping each student reach their full potential in martial arts and self-defense.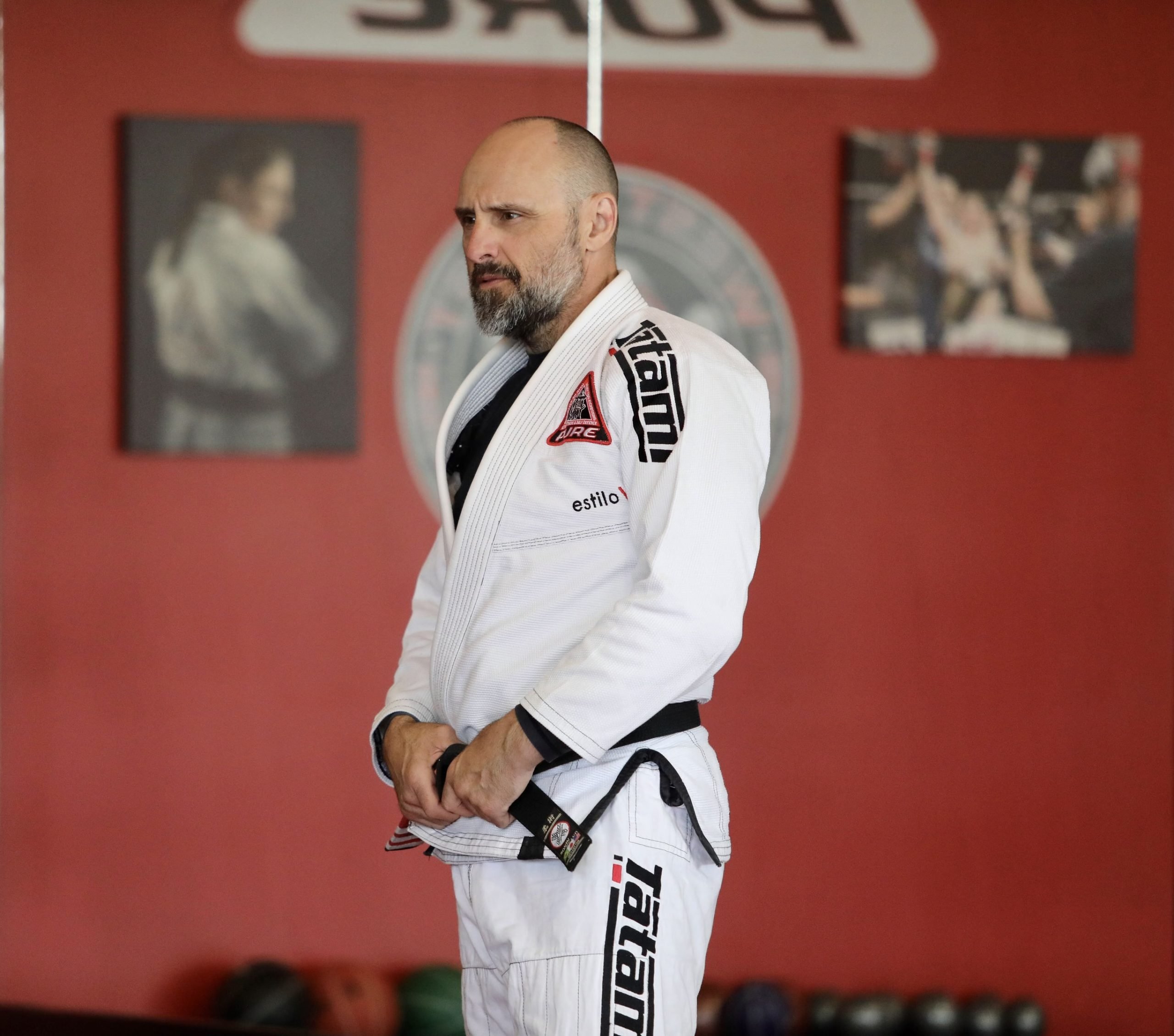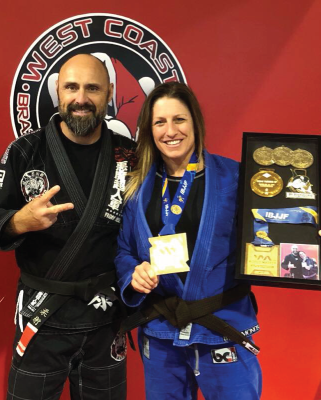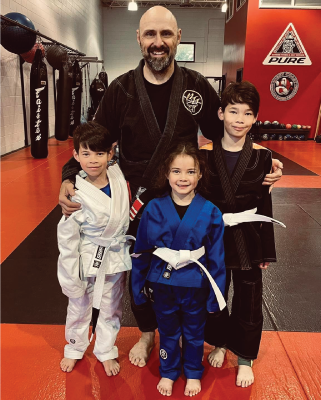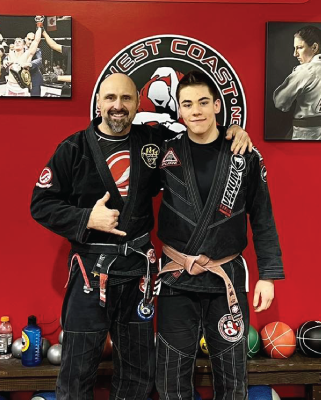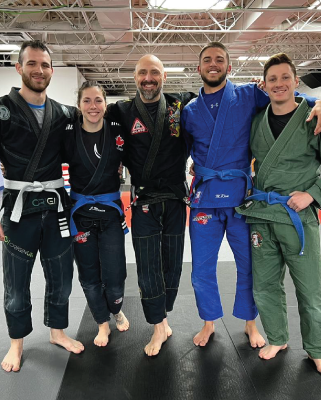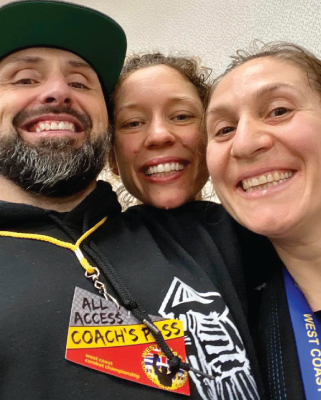 Professor Chase Ingalls
Professor Chase A. Ingalls, also known as "The Hangman," is a full-time martial arts and fitness trainer from Vancouver Island, BC. Born on December 22nd, 1991, Chase stands at 6'1″ and fights in the orthodox stance, weighing in at 170 lbs. Chase holds a Black belt in Brazilian Jiu Jitsu and A Black Sash in Pure Muay Thai Kickboxing.
With a 20-2-0 record in kickboxing and a 1-0-0 record in MMA, Chase has proven to be a formidable opponent in the ring. He has knocked out 5 of his opponents and has captured numerous titles throughout his career.
Chase's competitive accomplishments include capturing the Junior ISKA Canadian Title in Muay Thai on January 24th, 2009, the Junior ISKA North American Title in Muay Thai on April 24th, 2009, and the Junior ISKA World Title in Muay Thai on October 3rd, 2009. He also captured the BC men's middleweight title on April 3rd, 2010.
Chase has faced many talented opponents throughout his career, including Karim Pahalloo from Lion's Den Muay Thai and Robert Duarkson from Curtis Lee's Kickboxing, whom he defeated with dominant unanimous decisions. On March 12th, 2011, he fought Fabian Vichi from France in a 5-round fight and took the unanimous decision, earning him the World Amateur WKN middleweight title.
In July 16th, 2011, Chase entered a promotion by Stan Peterec Present's the fifth installment of Summer Slugfest featuring an 8-man K-1 style Kickboxing tournament. He defeated Corey Hasting with a unanimous decision in the first fight of the night and then went on to defeat Ian Mcdonald in the second fight.
Chase's dedication to his craft led him to travel to Thailand, where he spent three months training and fought two amateur Thai boxing matches, both resulting in victories. Capturing the Bangla Boxing Stadium Title in his weight division.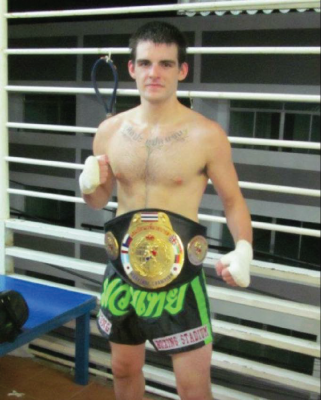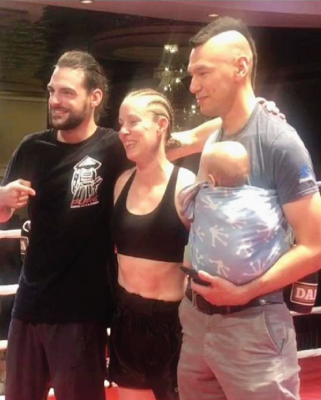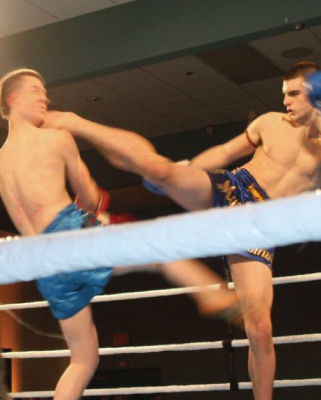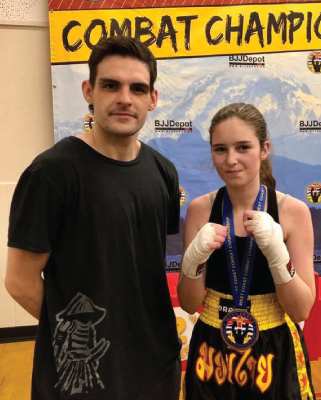 Professor Fraser Jordan
I am Professor Fraser Jordan, and martial arts have been a significant part of my life since my teenage years. It all began with wrestling, which not only instilled confidence in me but also fostered a sense of community. After high school, I was unsure of how to continue my passion for martial arts until I found my way to Pure Martial Arts and Fitness, where I have been training under Jodey Ingalls for the past 18 years.
Throughout my journey, I have explored various forms of martial arts, including Freestyle Wrestling, Judo, No-Gi Grappling, Kickboxing, and Boxing. I have competed in several forms of grappling, Pankration, and achieved a 4-0 record in Amateur MMA. In 2019, I earned my 1st Degree Black Belt in Brazilian Jiu-Jitsu, and I remain committed to sharing my knowledge of mixed martial arts, which I have accumulated over two decades.
As an instructor, I prioritize understanding each individual's learning style and motivation, tailoring lessons to suit their unique martial arts goals. I place emphasis on personal development, not only in BJJ but also in mixed martial arts, having cornered many MMA fights and run numerous training camps over the years. My goal is to support others on their martial arts journeys and help them achieve their full potential. At Pure Martial Arts, I have found a community that continually inspires me to be the best instructor and practitioner I can be.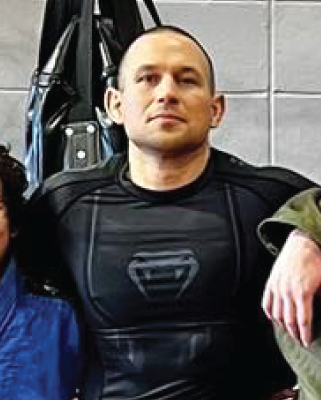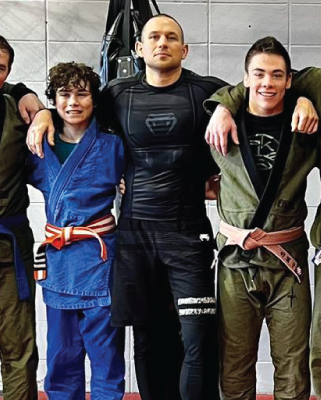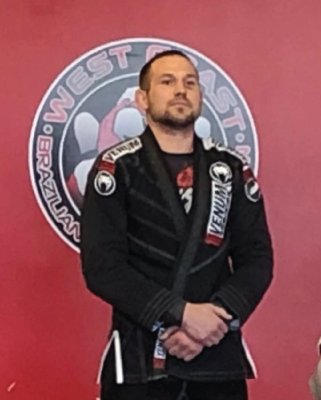 Coach
David
Cliffe
David is currently a Brown Belt in Brazilian Jiu-Jitsu and a Green Sash In Pure Martial Arts and Fitness's Kickboxing program.
"My martial arts journey began when I was just seven years old. When I joined Pure Martial Arts & Fitness, I fell in love with the training instantly. Over the years, I have honed my skills in Brazilian Jiu-Jitsu, No-gi Grappling, and Muay Thai Kickboxing. Martial arts have not only helped me physically but also mentally, serving as my escape from the challenges of daily life.
As a coach at Pure Martial Arts & Fitness, I am committed to helping all students improve, both in and out of the studio. This responsibility is particularly important for those who are training for competitions. Despite not competing much during my younger years, I have since participated in various Jiu-Jitsu competitions. The more I study and train, the more I am driven to compete at larger, world-class tournaments.
Through my martial arts journey, I have discovered a passion for helping others reach their full potential. Whether someone is striving to compete at the highest level or seeking to improve their personal fitness and confidence, I am dedicated to providing guidance and support. My ultimate goal is to empower others to become their best selves, both on and off the mat."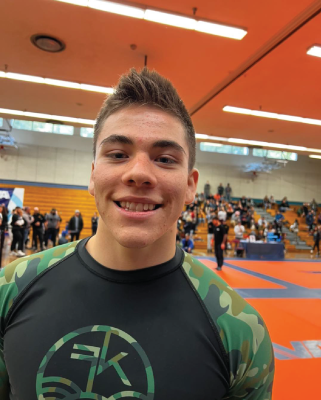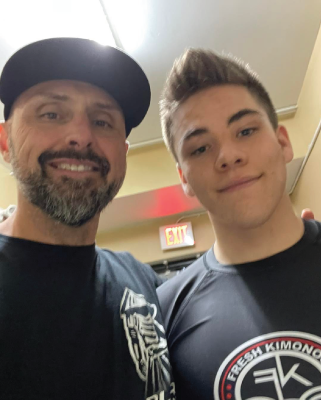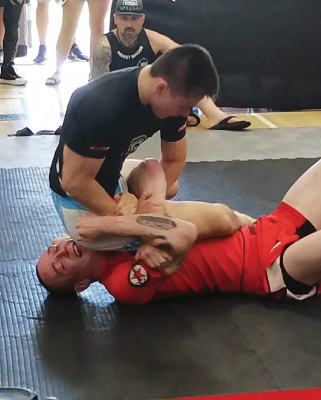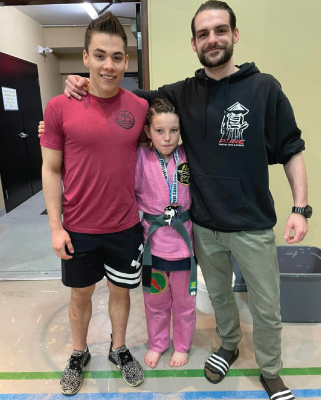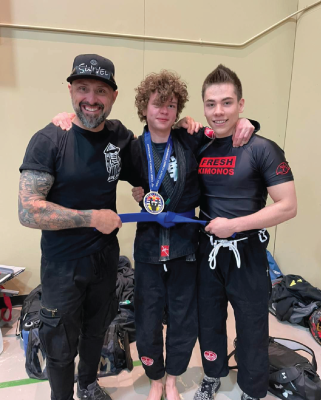 Coach
Mellisa
Fair
Meet Coach Mellisa Fair, a lifelong martial artist who has been training in various disciplines since her teenage years. She discovered her passion for martial arts at Pure Martial Arts & Fitness and has never looked back.
With extensive training in boxing, kickboxing, Muay Thai, and fitness, Mellisa knows firsthand the physical and mental benefits of martial arts. Training has been her escape from the challenges of daily life and has helped her grow both as an athlete and a person.
As a coach at Pure Martial Arts & Fitness, Mellisa is dedicated to helping all students improve, both in and out of the studio. She understands the importance of empowering female athletes and is committed to supporting those who are starting or continuing their martial arts journey.
Mellisa has also competed in various tournaments and is motivated to compete at larger, world-class events. Her martial arts journey has inspired her to help others reach their full potential, whether it's to compete at the highest level or to improve personal fitness and confidence. Mellisa's ultimate goal is to empower others to become their best selves, both on and off the mat.
Coach
Katie
Cliffe
From a young age, Katie embarked on a martial arts journey that would transform not only her physical fitness but also her outlook on life. Starting with jiu-jitsu, she discovered a love for kickboxing and now dedicates herself to mastering both disciplines. Her journey has been marked by on-and-off training, explorations in dance and theatre, but a constant return to the martial arts that have become an integral part of her identity. For the past four years, Katie has immersed herself in martial arts, earning an orange sash in kickboxing and restarting her jiu-jitsu journey two years ago with a white belt.
Katie's passion for health and fitness extends beyond her personal practice. She holds certificates in Personal Training, Nutrition Coaching, and BodyBuilding, all accredited by the International Sport Science Association (ISSA). With a heart committed to learning, she continues to expand her knowledge.
Competing in numerous jiu-jitsu tournaments during her upbringing, Katie ventured into kickboxing tournaments in October 2022. The rush of adrenaline and her unwavering love for the sport drive her eagerness to return to the ring.
Beyond the physical, martial arts and strength training have fortified Katie mentally. She's learned that the body and mind can transcend limiting beliefs and overcome life's obstacles. As a coach, whether for personal strength training or kickboxing, she aims to create a welcoming and supportive environment for her students and training partners. The gym can be an intimidating place, but Katie wants everyone to feel valued and empowered by the end of each class.
In Katie's words, 'Without martial arts, I feel lost-disconnected from my body. At least thirty minutes to one hour of training a day helps me feel more grounded and present within myself. It's not just the physical activity, but the friendships and community that elevate my spirits. This is my home, they're my family, and I'm grateful for all that I've gained from training at Pure Martial Arts & Fitness Studio.'"