OPEN SINCE 1997
Pure MArtial arts & Fitness
Join Our studio
Looking for a fun and exciting way to improve your fitness, build confidence, and learn self-defense? Look no further than Pure Martial Arts & Fitness! Our experienced instructors offer top-notch training in a variety of martial arts styles, including Brazilian Jiu-Jitsu, submission Grappling, Kickboxing, practical self-defense, and extreme fitness.
Brazilian Jiu Jitsu
Brazilian Jiu-Jitsu (BJJ) is a martial art that focuses on grappling and ground fighting techniques. It was developed in Brazil in the early 20th century by the Gracie family, who refined the techniques of Japanese Jiu-Jitsu to create a more effective system for self-defense and competition.
submission Grappling
Submission grappling is a form of martial arts that focuses on ground fighting and submission techniques. It involves a variety of grappling techniques, including throws, takedowns, joint locks, and chokes, with the objective of forcing an opponent to submit by tapping out or verbally conceding defeat.
Martial Arts High-Intensity Interval Training (HIIT)
High-Intensity Interval Training (HIT) is a type of workout that alternates short periods of high-intensity exercise with longer periods of rest or lower-intensity activity. It is a highly effective form of exercise that can help you burn calories, build muscle, and improve your overall fitness.
Practical Self Defense
Self-defense refers to the actions that an individual can take to protect themselves from harm or danger. It involves various physical, verbal, and mental strategies designed to deter, avoid, or neutralize an attack or threat.
Kickboxing
Kickboxing is a martial art that combines elements of boxing and karate, with an emphasis on kicking techniques. It involves a range of strikes using the fists, elbows, knees, and feet, with the goal of scoring points or knocking out an opponent.
Youth Programs
Our children's martial arts classes are designed to provide a fun and safe environment for kids to learn martial arts, develop physical fitness, and improve their self-confidence. Our experienced instructors are trained to work with children of all ages and skill levels, and we use a variety of teaching methods to keep classes engaging and enjoyable.
Whether you're a beginner or an experienced martial artist, our classes are designed to meet you where you are and help you reach your full potential. We offer a supportive and welcoming community where you can learn and grow, both physically and mentally.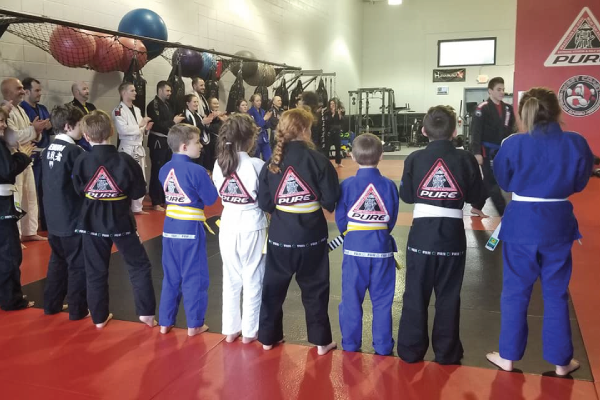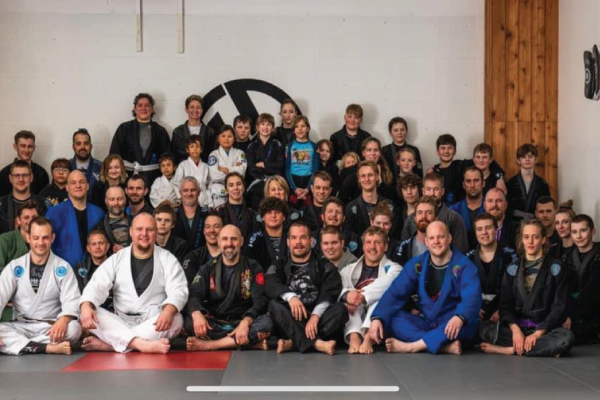 "I've been training at Pure Martial Arts & Fitness for a few months now and it's been an amazing experience. The instructors are knowledgeable, patient, and supportive, and the classes are always challenging and fun. I've noticed a big improvement in my physical fitness, self-confidence, and focus since I started training here. I highly recommend it to anyone looking for a great martial arts school!"
"Pure Martial Arts & Fitness is an outstanding school with excellent instructors who are passionate about what they do. They create a positive and motivating atmosphere that makes you want to push yourself to be the best you can be. I've been training here for over a year and have learned so much – not just about martial arts, but also about myself. It's a great place to train, make friends, and achieve your goals."
Read more testimonials on our FaceBook page